Burial or Cremation: Why does this matter?
By Paul Larson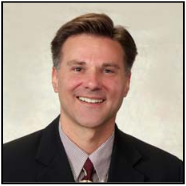 MILLBRAE – Are you ever asked the question: Burial or Cremation? I'm sure you've thought about this … but have you ever seriously thought about this? It is tough for some of us to give this topic the time of day … but for many more of us this is a topic of curiosity, and also a topic we will need to deal with at some point in our lives.
Burial or Cremation is always a personal choice but did you know that in the long run there is little difference between the two, also a BIG difference … but not in the way you think? In the eyes of the state both Burial and Cremation are considered a form of "final disposition". Still, it is not that simple. A basic explanation would be this: Burial is a final location; Cremation is a step to a final location. What does this mean? In scenario number one: following a visitation & funeral service the deceased is taken to a specific cemetery to be placed in either a ground burial location or a mausoleum space … BUT in a second scenario: following that same visitation & funeral service the deceased would be taken to a crematory to complete the cremation process. When the cremated remains are ready a choice would be needed by the next of kin on whether the cremated remains are to be buried in a cemetery, scattered at sea, taken home, etc. So, when Cremation is selected, Burial can still be the final disposition following the cremation, among other choices.
People don't deal with this topic every day, and I know that it is imagined by some that Cremation means the deceased is taken away and will just disappear. That is never the case, and there is always the necessity to properly give the deceased a final resting place. The state legally requires it, and the funeral home is mandated to complete & file necessary paperwork reflecting it prior to any "final disposition".
I know all this may seem complicated, but it is our job as Funeral Directors to make it all very simple and guide you every step of the way. It is our duty to support families as they maneuver through a sometimes daunting situation and unfamiliar territory, and to provide various options on what is available. Many prefer to make "pre-need" arrangements years in advance so choices can be made in a more relaxed atmosphere.
Pause and imagine yourself as the next of kin following the death of a loved one and being asked the question "Burial or Cremation?". Can you knowledgeably answer that? It may be a good idea to at least give the question some thought now. I've served a few families in the past who couldn't answer that question and ended up making a quick decision they later regretted.
It won't hurt to let this topic cross your mind, or even to discuss this question with your family, loved ones, clergy or those who give you support. Look back at your family traditions and use that as a guide. It's important for those who care to have a way to say farewell, and for many to have a place to go following the funeral as a way to visit and begin the healing process.
If you ever wish to discuss cremation, funeral matters or want to make pre-planning arrangements please feel free to call me and my staff at the CHAPEL OF THE HIGHLANDS in Millbrae at (650) 588-5116 and we will be happy to guide you in a fair and helpful manner. For more info you may also visit us on the internet at: www.chapelofthehighlands.com.