Even Trusted Publications Can Get the Facts Wrong
By Paul Larson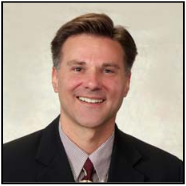 MILLBRAE – Always take what you read with a grain of salt! It amazes me that so many articles I see being published in various magazines, tabloids, journals, etc. are implied to be "factual" and "researched" but in reality end up being riddled with partial truths, inaccuracies and falsehoods! I always like information that is backed up by provable facts, but am leery of articles that are hastily written and not checked out. Many people assume that all their reading material has been "pre-verified" by an editor. Accepting these erroneous types of writings as the "gospel truth" causes confusion among the public and can be potentially harmful!
One serious example is the daily flooding of email stories that are passed from reader to reader (we've all received them) and taken by many recipients as factual writings. The majority of these emails, such as perceived parents searching for their missing child; hearsay about the President's status as an American citizen; rumors on the latest medical scare or remedy; handy household uses for cola; Bill Gates sharing his fortune with you if you forward that email to 10 friends; in addition to countless other stories are all found to be internet myths or hoaxes. TIP:You can easily check out the validity of every email story you receive by going to www.snopes.comand typing in the subject of any questionable email in the search box.
In another example, I was recently given an article to review from "Reader's Digest" called "13 Things the Funeral Director Won't Tell You" as part of their series featuring different professions. Being an actual Funeral Director, and knowing the facts, I couldn't believe the inexplicable info I was reading in a supposedly reputable magazine such as "Reader's Digest". It was obvious to me that the author of the article and the editor of the magazine not only didn't check their alleged facts, but some of the items listed were misleading, incomplete assertions or just plain folklore! Anyone reading this would just assume that all was checked out in advance with experts and professionals before being printed…but in this case it was a listing of partial truths or unexplained hearsay. Since this article appeared (in the June/July 2011 issue) the "National Funeral Directors Association" among other groups have chastised "Reader's Digest" for their inept reporting. This circumstance makes it difficult for me to fully have faith in "Reader's Digest" and reminds me that fallacies that can show up in otherwise "trusted" publications.
Another situation similar to the above appeared a while back in AARP magazine. I always viewed this publication as having a stellar reputation until I read an article about funeral "rip-offs" that was also filled with inaccurate statements. In that case AARP was not checking their facts either.
The point is that some authors may have part of their facts correct or incorrect…but until you verify your reading material with a professional you should take what you read with some good humor and a grain of salt.
If you ever wish to discuss cremation, funeral matters or want to make pre-planning arrangements please feel free to call me and my staff at the CHAPEL OF THE HIGHLANDS in Millbrae at (650) 588-5116 and we will be happy to guide you in a fair and helpful manner. For more info you may also visit us on the internet at: www.chapelofthehighlands.com.