Truth About Deceptive Cremation Practices
By Paul Larson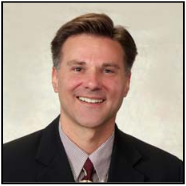 MILLBRAE – Attacks from a number of out of state cremation corporations have been waged upon our local respected mortuaries. By now many of targeted by the flood of junk advertising being spread across the Peninsula & Bay Area by these cremation outfits that use deceptive language to spread their misleading message. It's no secret that "societies" such as Trident / Neptune Corporation are using scare tactics to sway consumers when they are most vulnerable. Their mailings, which are many times disguised as friendly notes, use falsehoods to imply that their business practices "just makes sense" or are "much less expensive" luring in unsuspecting consumers. Their shrewdly worded letters which use implications such as "fancy and expensive funeral home", "falling victim to pressure to overspend", "spending your family's inheritance" or "up-selling" are crafted to imply some sort of dishonesty.
The truth is that these "societies" are no more than competitors to your locally owned mortuary, and their costs are not only comparable, but many times MORE expensive than what your local mortuary offers I've had families come to me at the Chapel of the Highlands with stories of being seduced by certain "cremation societies" with talk of lower costs and other persuasive language. Tales of unimpressive staff and meetings in bunker-like facilities are common. After comparing our Chapel's cremation costs to the "societies'" costs it was discovered that OUR total balance was lower. Families have realized that it would have been much less expensive and more comforting if they had called the Chapel of the Highlands first. Our Chapel is well experienced with a highly regarded reputation for assisting families with low cost cremations… decades before "cremation societies" ever existed. We are also a full service facility offering our Chapel for Memorial Services if desired.
My advice if you ever wish to investigate cremation:
Do your homework and call your locally owned mortuary first to compare costs;
Don't let cremation societies' message of being "much less expensive" fool you;
If you must use a "cremation society" find out where they are headquartered and about any prior litigations.
Thank you for reading my rebuttal. It bothers me that these "societies" are openly using misleading language and making blanket implications about mortuaries. Their tactics are unwarranted and my only desire is for the truth to be
known.
If you ever wish to discuss cremation, funeral matters or want to make pre-planning arrangements please feel free to call me and my staff at the CHAPEL OF THE HIGHLANDS in Millbrae at (650) 588-5116 and we will be happy to guide you in a fair and helpful manner. You may also visit us on the internet at www.chapelofthehighlands.com.