Creating A Circle Of Gratitude By Saying Thank You
By Paul Larson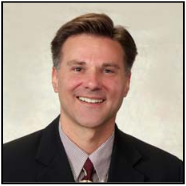 MILLBRAE –
Thank you thank you thank you. This is what I hear over and over, year after year, from families that we serve. Either verbally or in hand-written cards or letters families say thank you: Thank for your help; Thank you for all you have done to make this process easier; Thank you for making this final tribute to my mother one which will be fondly remembered; Thank you for your advice; Thank you for being there for us at a time we needed you most; Thank you for making it all easy for us; Thank you for being a friend, etc. To hear "Thank you" time and time again is a confirmation for me that our Chapel of the Highlands crew is doing their best to serve families who've been through a death, in an appropriate and professional manner, and that we are doing the right thing in caring for families during a difficult situation, in turn making it more of a comfort for them.
Normally saying "You're welcome" is the correct response. You're welcome, or "You are welcome", can be taken a number of different ways. Generally it means you are always a welcome guest. It can also be taken as a blessing meaning you wish wellness on the person who thanked you. Wishing wellness or health to anyone is a nice gesture. In recent years though we all have witnessed the term "You're welcome" being substituted with "Thank you" back at the person who is doing the thanking. This is "OK", but saying "You're welcome" first is taken as a hospitable and warm gesture.
Now that "Thank you" and "You're welcome" have been established, I would like to say thank you back to the families we serve: Thank you for supporting the Chapel of the Highlands. Thank you for your faithful patronage. Because of you we have been able to continue with our high standards and excellent level of service for many years, since 1952. Thank you to those families who we've helped so many times in the past. Thank you to the new families who've discovered that we offer them respect and provide the dignified care that their loved one deserves.
Your support, and the continued interest from the community in our service, is what keeps us going strong and available when we are needed. Our costs have always been considered fair, and the funds taken in for our services are also very much appreciated. Those Chapel of the Highlands funds along with our support sifts back to the community in different ways. Donations to local causes, along with the donation of time through membership in service organizations such as Lions, I.C.F., Historical Society, Chamber of Commerce, etc. is natural for us. Giving back as a volunteer via these groups helps in binding us with our neighbors, together creating a better community for the future.
All in all there are many ways to say "Thank you". Doing so in a variety of ways can create a circle of gratitude, in turn making our community a better place.
If you ever wish to discuss cremation, funeral matters or want to make pre-planning arrangements please feel free to call me and my staff at the CHAPEL OF THE HIGHLANDS in Millbrae at (650) 588-5116 and we will be happy to guide you in a fair and helpful manner. For more info you may also visit us on the internet at: www.chapelofthehighlands.com.