Chapel of the Highlands voted 2014 Business of the Year
By Paul Larson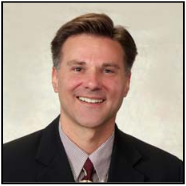 MILLBRAE –
On the evening of Wednesday, August 20, 2014 members of the San Bruno community packed the San Bruno Senior Center along with scores of business leaders and local dignitaries for the first annual San Bruno Chamber of Commerce "Excellence in Business and Community Awards".
The evening was enthusiastic with lively conversation, wine and a beautiful buffet dinner. Chamber CEO Jamie Monozon, her Chamber Board Officers and assisting crew did an remarkable job at putting this entertaining program together, a first time event, which turned out to be a great success!
A select number of exceptional community organizations and businesses were honored, which included the Chamber's "Business of the Year" Award presentation to CHAPEL OF THE HIGHLANDS! This special acknowledgment was the result of the greatest number of online votes in various categories by the San Bruno Chamber membership along with members of the community. CHAPEL OF THE HIGHLANDS was a number one vote recipient. It is a great tribute to be included among many other fine dedicated San Bruno small business Chamber members who were at the top of the list of excellent first-rate companies.
Representing CHAPEL OF THE HIGHLANDS were Paul Larson, Robert Lee and Mike Viscarra. "We were each surprised and proud to have been acknowledged with such an honor, especially on the first year of this event". Thank you so much to the Officers and members of the San Bruno Chamber of Commerce, along with thanks to those who voted, and for the faithful longtime support from the families we serve and our supporters in community.
Here is wishing all my best to you, your family and loved ones, from Paul Larson, President CHAPEL OF THE HIGHLANDS.
If you ever wish to discuss cremation, funeral matters or want to make pre-planning arrangements please feel free to call me and my staff at the CHAPEL OF THE HIGHLANDS in Millbrae at (650) 588-5116 and we will be happy to guide you in a fair and helpful manner. For more info you may also visit us on the internet at: www.chapelofthehighlands.com.