A Death Occurs And You Have Responsiblity – Who Can Help?
By Paul Larson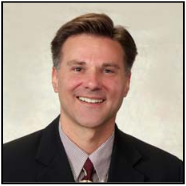 MILLBRAE –
Have you ever been in the situation where you need to select a Funeral Home? Contrary to the popular myth not all Funeral Homes or Cremation organizations are the same. Reputation, staff, facilities, level of service, or the lack of service, are all very important items to consider when selecting a Funeral Establishment to care for you and your loved-ones. Imagining that you'll never need to cross this bridge can be naive. Giving this idea some thought right now and doing a bit of easy research on selecting a Funeral Home could help you someday when you may need it the most.
The death of a loved-one requires professional assistance. Where do you turn? Many of you are familiar with a local Funeral Home that you've been comfortable going to for years. Then there are those of you who've done your homework by talking with various Funeral Directors in-turn making an educated selection in a relaxed and unhurried manner. Some of you have needed to select a Funeral Home when time was sensitive. Starting a blind search from square one could become daunting. To help yourself be better prepared it may be prudent to ask yourself this question: How do you quickly select a funeral organization with staff that will care for your loved-one in a kindhearted respectable manner, will work with you or the next-of-kin with professional concern, yet guide you sympathetically and with sincere understanding? This may seem like asking for the moon, but there are "Funeral Care Professionals" out there who really do want to help, such as those members of our crew at CHAPEL OF THE HIGHLANDS. Based on all the complements we receive, along with letters of thanks from the families we serve, I know we are doing the right thing in the right way at a fair cost.
Now, in no way is my intention to lessen the work of my local colleagues here on the Peninsula. I know many capable individuals in this field who are well intentioned and experienced, along with Concierge Funeral Directors who have earned high esteem among their peers while serving families with excellence for decades. But, in other instances I have attended funerals elsewhere, out of town, and have had very disappointing experiences at some large corporate run funeral enterprises.
The point I am trying to make is to be aware of the Funeral Establishments you visit and notice how their staff conducts themselves. Are they sincere and caring in their actions and deeds or are they just going through the motions by providing bare minimum requirements? Are their facilities and equipment kept in an orderly and attractive fashion or does the place seem worn and threadbare? Is their reputation in the community one of high quality or is it one of mediocrity and inferiority? Are they owned by a local family, a corporation or an out of state entity? Keeping these standards in mind can help you find a Funeral Home to turn to that may be of immense comfort.
If you ever wish to discuss cremation, funeral matters or want to make pre-planning arrangements please feel free to call me and my staff at the CHAPEL OF THE HIGHLANDS in Millbrae at (650) 588-5116 and we will be happy to guide you in a fair and helpful manner. For more info you may also visit us on the internet at: www.chapelofthehighlands.com.