Warm Seasonal Wishes For You And Your Family
By Paul Larson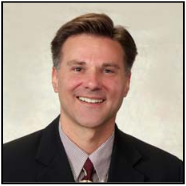 MILLBRAE – To
start off I want to wish you, your family and loved ones great health, delight, tranquility, affection, and much prosperity now and into the New Year, along with improved fortune in the years ahead. At this special moment most everyone hopes for qualities like warmth, peace, love, joy, happiness and all the feelings that go along with the Yuletide season. Many of us are very blessed to be in the position we are in. Though, keep in mind that not everyone is fortunate enough to have all of the above gifts. Luckily there are those in the community who make it their mission to help. Local Churches, Charities and also Service Organizations, such as the Lions Club, give back to the community and raise funds to contribute to those who can't always help themselves. Private individuals also make much needed generous donations to these organizations.
It is often mentioned that this time of year can bring about stress. Every year we all are reminded about those who have forgotten the meaning of Christmas, along with the "commercialization" of the season, and about family troubles, personal demons, illnesses or deaths that some have to deal with. There are those who have no family or love at all. Still, there is much beauty to see if we look for it. Right now there are a good number of people who have embraced a festive attitude, and are open to acts of kindness more than they normally would be. Discovering the joy of giving to others is a way to bring about self happiness and relieve the stressful realities of day to day life. The feeling of accomplishment when giving to others, or donating time to help others, or extending forgiveness to those who have been unkind, can be psychologically empowering and a freeing experience. Many of those who don't have much to give also make an extra effort to put themselves into this giving frame of mind. It would be rewarding for humanity if everyone had this sprit all year long.
Even though our species may not yet be evolved enough to achieve this, it would be a wonderful world if we had the ability to remove the mental blinders that block us from "seeing" that giving to and accepting others can be therapeutic. Learning that that there is satisfaction in giving of ourselves to others, forgiving those around us, and understanding those different than ourselves can be liberating, gratifying, healing, invigorating and some ways naturally intoxicating.
To establish this spirit of giving, the following "quotes" can be helpful in fine-tuning our consciousness to the appropriate Yuletide frequency: "You can give without loving, but you can never love without giving." – Robert Louis Stevenson; "It's not how much we give but how much love we put into giving." ? Mother Teresa; "Happiness doesn't result from what we get, but from what we give." ? Ben Carson; and the all time favorite "It is more blessed to give than to receive" – Jesus.
If you ever wish to discuss cremation, funeral matters or want to make pre-planning arrangements please feel free to call me and my staff at the CHAPEL OF THE HIGHLANDS in Millbrae at (650) 588-5116 and we will be happy to guide you in a fair and helpful manner. For more info you may also visit us on the internet at: www.chapelofthehighlands.com.