How Green Living Promotes Healthier Funerals
By Paul Larson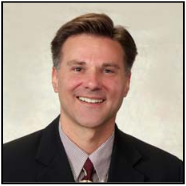 MILLBRAE –
Did you know that "green" is the color of the decade? Have you ever heard the phrase "There are many different shades of green"? This term refers to the many different levels that we can be sensitive to our ecosystem as we go about our daily lives.
In the big scheme of things we each are only single individuals, but strength exists in numbers. We can contribute in an ecologically sensitive manner with minor adjustments to our habits such as driving our cars a little less aggressively, or in larger ways such as purchasing one of the newly available plug-in electric vehicles like the Chevrolet Volt. Even those of us who currently drive a large SUV can be more efficient by using it to carry a full load of passengers thereby removing extra vehicles off the road. We can contribute in small ways by recycling our garbage or in big ways by purchasing an electric solar system for our home. In the long run these "green" alternatives promote a healthier way of living.
It is also apparent that "green" has become the new "luxury". "Green" items are now status symbols being sought after by those seeking the newest in high-quality and high-tech.
Our country is leading the world in a cleaner way of thinking, and this includes the ways we are now thinking about our funerals, burials & cremations.
It's not surprising that lately I've been coming across "green" terminology in the various funeral options that have become available or are arriving in the near future. There are now cleaner forms of final disposition coming such as the new alternative to cremation called "Aquamation" that doesn't release toxic residues into our atmosphere. There are embalming procedures we now use at the CHAPEL OF THE HIGHLANDS that are more environmentally friendly such as fluids which are free of formaldehyde. Traditional funerals too can be designed to be more "green".We have caskets available to us which can be used for "green" burials or are designed with environmentally friendly qualities. Some families opt for a "hybrid" funeral combining aspects of traditional funerals followed by cremation with a final burial of the cremains. Numerous "green" alternatives can be tailored to a family's needs and preferences.
With the various "shades" of being more "green" we now have a number of choices in promoting a healthier future.
If you ever wish to discuss cremation, funeral matters or want to make pre-planning arrangements please feel free to call me and my staff at the CHAPEL OF THE HIGHLANDS in Millbrae at (650) 588-5116 and we will be happy to guide you in a fair and helpful manner. You may also visit us on the internet at www.chapelofthehighlands.com.