Aggressive Cremation Group: Seniors Targeted – Beware
By Paul Larson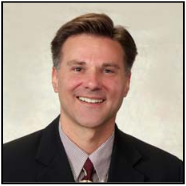 By Paul Larson MILLBRAE – They are at it again! Recently I was made aware of a new cluster of mass mailings being sent to Seniors by a group calling themselves "Smart Cremation" (similar to the mailings sent earlier this year by the "Trident Society"). Several Seniors have come to me asking who is "Smart Cremation", where did they come from and my opinion on their legitimacy.
When ever I hear about mailings from "quickie" cremation outfits that target spicious about their unscrupulous entities target Seniors because they are thought of as "Easy Prey".
I did some investigating and found out the following: According to the website "Ripoff Report" the group calling themselves "Smart Cremation" is run by "Jerry Norman" who was allegedly fired as CEO of the Neptune Society. "Smart Cremation" is linked to "Accucare" and "Gateway Crematory" who are all one in the same. "Smart Cremation" and the other above names exist under the umbrella of "Northstar Memorial Group" in Houston, Texas. There is apparently some concern on how "Smart Cremation" collects and holds money from the Seniors they are targeting. Yes, I know…there are a lot of names & details to sink in…but there's more…
Using visual tricks "Smart Cremation" has been printing materials which are specific to certain targeted Seniors such as using flower envelopes mailed to women and U.S. flag envelopes mailed to Veterans, etc., all meant to be subliminally enticing.
Also, "Smart Cremation" advertizes themselves as being "green" and "earth friendly" when in reality the process they use to cremate is no different than any other crematory in the UnitedStates. It is well documented that toxic greenhouse gases are emitted into the atmosphere during the cremation process. An example of a true green option would be a natural type burial certified by the "Green Burial Council".
There are too many particulars about "Smart Cremation" tolist here, but on the internet you can read the entire report for yourself along with comments on legal troubles from concerned consumers at: http://www.ripoffreport.com/funeral-services/smart-cremation-jerr/smart-cremation-jerry-norman-e2e86.htm
I have to emphasize that if you are looking into cremation or funeral matters please please do your homework and call your local Funeral Home, compare their services and ask questions. Go to a Funeral Director who is well known in the community. Please don't become a "target" and allow these out of state mailings to lure you in with misleading messages. They will send sales people to your home who will then be hard to get rid of without your signature on a contract.
To conclude, here are all my best wishes to you, your family and loved ones.
If you ever wish to discuss cremation, funeral matters or want to make pre-planning arrangements please feel free to call me and my staff at the CHAPEL OF THE HIGHLANDS in Millbrae at (650) 588-5116 and we will be happy to guide you in a fair and helpful manner. For more info you may also visit us on the internet at: www.chapelofthehighlands.com.