Who Are "private HEROES" ? How Firefighters Set Example
By Paul Larson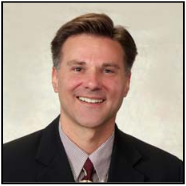 MILLBRAE – Firefighters are "public HEROES"! In the way that members of our Military travel to foreign war zones and risks their own lives in the name of preventing terrorism … and in the way our Police Officers enter a sketchy part of town to apprehend suspects who've harmed others and may do more harm … the same goes for our Firefighters who are trained to enter potentially explosive situations to prevent the spread of fires and rescue those caught in hazardous peril. These "public HEROES" touch our lives on a daily basis,most times without our knowledge. Our general safety and well-being can be attributed to the day to day actions of our "public HEROES".
With the recent joint-funeral for the two San Francisco Firefighters who died in the line of duty it is important to acknowledge their lives and say thank you. These "public HEROES" had a natural inclination to help others above their own selves. Their efforts to serve the public were of great value, and that value is to be remembered and admired.
Just like we learn from the funerals of our "public HEROES", we can learn from the funerals of those who have touched our personal lives … our "private HEROES". Family, friends, local acquaintances and even those we know of but don't know personally have the ability to affect us in ways we may not be consciously aware.
We ourselves also have the potential to affect the lives of others in ways we're not aware. A single act of kindness; the opening of a door; a caring gesture; a supportive word; an offer to help; volunteering in a service club; etc. all set examples for others to emulate and absorb as a part of their own life-experience. Both "public HEROES" and "private HEROES" enrich our lives and help us as individuals to be little bit better.
When ever we attend a "funeral" (the deceased being present) or "memorial" (the deceased not being present) we always learn about how the deceased affected the lives of others. Also, our attendance not only shows the family that we care, but in a positive way can affect the family's healing process.
To us what may seem a small caring gesture may be an enormous life moment to the person we are affecting. We never know how we affect the lives of others … but it's a fact that we do so every day. These kind acts, unconscious and conscious, along with other small acts potentially make us each a "private HERO" in the eyes of those we've affected. It doesn't matter how minor you've touched somebody's life … it matters that they were able to take something away and enrich their own life with your kind act.
Just like "public HEROES" whose actions affect our daily well-being, "private HEROES" have the power to positively affect the lives of their family, friends, and those they interact with on a daily basis. When our work on earth is done and our lives conclude we each can be remembered as a "private HERO" for the way we touched the lives of those we've left behind.
If you ever wish to discuss cremation, funeral matters or want to make pre-planning arrangements please feel free to call me and my staff at the CHAPEL OF THE HIGHLANDS in Millbrae at (650) 588-5116 and we will be happy to guide you in a fair and helpful manner. For more info you may also visit us on the internet at: www.chapelofthehighlands.com.