How Trees Benefit Our Health While Absorbing Air Pollutants
By Paul Larson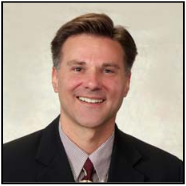 MILLBRAE – As a Past President of the Millbrae Lions Club I was recently asked to take on the position of "Tree Planting Chairman". It is a goal of the current "Lions Clubs International" President for all Lions Clubs across the world to plant one million trees during the 2011-2012 term. This new responsibility reminded me of a plan I had in the back of my mind to donate a number of trees on behalf of the CHAPEL OF THE HIGHLANDS for planting on several sparsely landscaped strips at Saint Dunstan's Church in Millbrae. I've always been a fan of planting trees, and my new task as "Tree Planting Chair" gave me an excuse to follow through with this previous goal. I immediately put my plan into action, so as of this writing 17 good sized Redwood Trees have already been planted at Saint Dunstan's which will grow up tall and lush (see the picture to the right of me with one of the trees on the day they were planted).
Trees are a major life sustaining feature of our planet. They not only help secure the ground they are planted in, but are the home to countless numbers of species. Trees absorb carbon dioxide (CO2) in addition to other harmful pollutants from the atmosphere, and during photosynthesis they release the oxygen we breathe. An acre of trees absorbs enough CO 2 over one year to equal the amount produced by driving a car 26,000 miles. If everyone reading this article planted one new tree at their home it would not only create a noticeable improvement in everyone's quality of life but also would benefit future generations.
Historically San Mateo County had a vast population of healthy old growth Redwood Trees. In the 1800's a large portion of these tall majestic trees were cut down to feed the quickly growing need for lumber in the up and coming city of San Francisco. During this "gold rush" period little was known of the benefits in keeping these trees alive and healthy. Realistically we still need lumber today, and now the lumber industry regularly replaces the trees they harvest with new young trees. Trees are a good renewable resource if used in a responsible manner, and many more trees have to be planted than harvested to support society's needs. We all have a chance to help by planting our own new trees and replacing those which may be unhealthy or have died.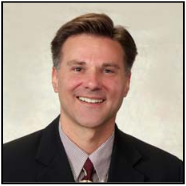 Tying this topic into our role at the CHAPEL OF THE HIGHLANDS is easy. Wood is used in caskets, urns, paper and other items needed for funerals. The CO2 absorbed by trees is permanently locked into the wood used to craft these items therefore keeping it out of the atmosphere. My goal is to keep planting trees where ever I find the need as to help replenish this vitally essential and health-nourishing resource.
If you ever wish to discuss cremation, funeral matters or want to make pre-planning arrangements please feel free to call me and my staff at the CHAPEL OF THE HIGHLANDS in Millbrae at (650) 588-5116 and we will be happy to guide you in a fair and helpful manner. For more info you may also visit us on the internet at: www.chapelofthehighlands.com.