Millbrae Commemorates Historic 1952 Milestone
By Paul Larson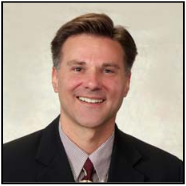 MILLBRAE – A very special passage of time was recently noted in the history books of Millbrae. The 60th anniversary of "Chapel of the Highlands ~ Funeral & Cremation Care Professionals" was celebrated on Friday, October 5, 2012 with a dinner for 20 of our Chapel crew & family at "La Collina Ristorante Italiano". During that evening Millbrae Mayor Marge Colapietro made a wonderful presentation recognizing the "Chapel of the Highlands" for "diligence and generosity to the community", being the longest operating business in Millbrae with the same original family as owner, and revealed that October 5, 2012 was proclaimed as "CHAPEL OF THE HIGHLANDS DAY" in Millbrae by Mayor Colapietro and the City Council. Thank you Mayor for your kind gesture. Following our delicious dinner and dessert at "La Collina" a good number of our group continued the occasion next door at "Fiddlers Green Irish Pub & Restaurant" late into the evening. Thanks go out to Ossi & Bedriye Gundogdu & family and crew at "La Collina" for their hospitality, along with Oliver & Rose McElhone & family and crew at "Fiddlers Green". It is important to support our family owned businesses in Millbrae. Mostly thank you to the "Chapel of the Highlands" staff & family for the dedicated service, late hours, loyalty and support given to the Chapel. Families depend on us to guide them through a difficult situation, and your years of sincere efforts have been a comfort to those who have lost a loved one.
A bit of historical detail: On Sunday, October 5, 1952 the "Chapel of the Highlands" opened its doors for the first time with a special open house and ceremony. My father, H. Clarence Larson and his business partner Arthur V. Scott purchased the land (on the corner of El Camino Real and Millwood Drive) and hired an architect & contractors to build the building you see today. By 1959 my father had bought out Mr. Scott and continued himself as Funeral Director and sole proprietor earning an excellent reputation.
The "Chapel of the Highlands" has been successful due to continued support of the families that we serve, and new families that seek our help. They've seen the difference over the years in how we sincerely guide & care for people who've lost a loved one, and know that we are a compassionate and vital part of this community and its history, continuing now for more than 60 years!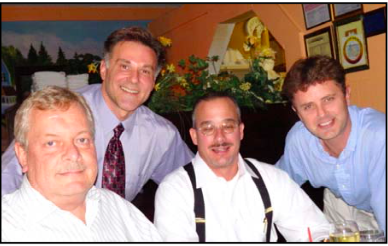 "At the Chapel of the Highlands' 60th Anniversary Dinner are (L to R) Director Mark Putterbaugh, President Paul Larson,
Director Chris Alameda and Secretary/Treasurer Robert Lee".
If you ever wish to discuss cremation, funeral matters or want to make pre-planning arrangements please feel free to call me and my staff at the CHAPEL OF THE HIGHLANDS in Millbrae at (650) 588- 5116 and we will be happy to guide you in a fair and helpful manner. For more info you may also visit us on the internet at: www.chapelofthehighlands.com.