Memorial Day: A Day To Reflect Or Just A Long Lazy Weekend?
By Paul Larson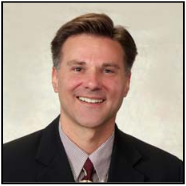 MILLBRAE – In the weeks leading up to Memorial Day, observed on the last Monday of every May, many of us like to plan ahead for this long weekend so we can "live it up". Some of us think of Memorial Day as a precursor to summer and a time to rev up the party. Then there are those of us who like to spend this time with our families at picnics or other activities. Some go on extended weekend trips of wine tasting or spa relaxation. Many observe the holiday by taking advantage of Memorial Day sales and go shopping, or by attending popular annual events such as festivals or concerts. Still, some stay home as to avoid all the weekend shenanigans. There are others, though, who prefer to reflect on the purpose and meaning of Memorial Day.
Remembering those who gave their lives in service of their country, while protecting the United States of American and its citizens, and in many cases protecting citizens of other countries, or while serving in various other capacities. This is what we all should make a point of thinking about as we're enjoying our long holiday weekend.
There are a good number of families who have first hand experience with a loved one losing his or her life as a member of the Armed Forces. For those families Memorial Day is a little different. They may spend that weekend at a Memorial Service for those who've served, or they may prefer to quietly visit their loved one at the cemetery. Some will go to church and pray, and others will reflect privately in a quite place. Then again there are others who will participate fully in the Memorial Day weekend surrounded by family and friends. There is no one way to mourn, honor or celebrate a lost loved one's life.
It's easy to associate Memorial Day with members of the Armed Services who were lost in recent memory, such as those serving in many parts of the world including the Middle East, Viet Nam, Korea or during World War II, and for a good many during World War I, but it is vital for us to remember that the sacrifices made by those during more historical conflicts are equally important to reflect on and learn about. It's because of those who fought hard to keep our country together, and fought valiantly to create this country as a whole, is why we live the way we do, and why our country is looked upon as a beacon of freedom. It is for these reasons that we have floods of immigrants, legal and illegal, wanting to take great risks to live here. Just the fact that this is happening shows that our country has qualities that are remarkable among the rest, and exists due to those who've given up their lives to create and preserve it.
This poem by "Emily Toma" sums it up:
Remember those who served before.
Remember those who are no more.
Remember those who serve today.
Remember them as we eat and play.
Remember our protectorswho
are not home today.
Remember them all on Memorial Day.

If you ever wish to discuss cremation,funeral matters or want to make preplanning arrangements please feel free to
call me and my staff at the CHAPEL OF THE HIGHLANDS in Millbrae at (650) 588-5116 and we will be happy to guide you
in a fair and helpful manner.For more info you may also visit us on the internet at: www.chapelofthehighlands.com