How Roses Are Connected To Our Existence On Earth
By Paul Larson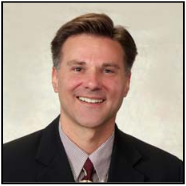 MILLBRAE – I recently was asked by the Maltese Cross Foundation to sponsor a unique event to remember their relatives and loved ones who have passed away. This annual gathering of the Maltese community brings families together in a way that is respectful and also inspiring.
I attended this special Sunday afternoon Mass and remembrance ceremony at Saint Dunstan Church in Millbrae. I listened to the hundreds of Maltese names that were read aloud (pronounced the way they would be in Malta), many of which I recognized after serving these families at the CHAPEL OF THE HIGHLANDS. I watched as participants of various ages, young and old, came up the center isle carrying red and white roses (the colors of the Maltese flag) and placed them into a group of vases at the altar. Pictures of lost loved ones wee placed nearby on the altar floor. All was preformed in a solemn and respectful manner.
Following the Mass I was asked by Louis Vella (President of the Maltese Cross Foundation and Honorary Consul of Malta) to come forward and say a few words. As I stepped from my pew up to the podium I noticed I was viewing the church and those in attendance from a different perspective. I didn't have anything planned to say and greeted the group with a standard "it is nice to see all of you here". As I spoke I looked at the sea of faces watching me, and also the roses that had been placed at the altar, and realized that this occasion could be seen from a different perspective too. It was obvious that each one of the roses at the altar represented a life with a direct connection to the faces in front of me. I informed the group not to feel sad but to feel lucky and honored that they had their loved one as part of their life. I said it was wonderful that all those attending were here to honor their lost loved one, but added that their loved one is still part of them and always will be.
Everyone in attendance at this event was an inspiration. Their desire to be a part of this remembrance ceremony shows not only that they care, but that the mental bond to their loved one is strong and still exists even after their loved one is physically gone.
Roses are a thing of beauty to be appreciated during their brief existence. Remember to appreciate your family and loved ones. Like a rose our existence on this earth is precious. Take the time to celebrate those who shaped our lives and made us who we are…TODAY WHILE THEY ARE STILL WITH US.
If you ever wish to discuss cremation, funeral matters or want to make pre-planning arrangements please feel free to call me and my staff at the CHAPEL OF THE HIGHLANDS in Millbrae at (650) 588-5116 and we will be happy to guide you in a fair and helpful manner. You may also visit us on the internet at www.chapelofthehighlands.com.